A4 Sportswear Ladies Racer-Mesh V-Neck T-Shirt - Black Color / LONG Sleeves
A4 Sportswear Ladies Racer-Mesh V-Neck T-Shirt - Black Color / LONG Sleeves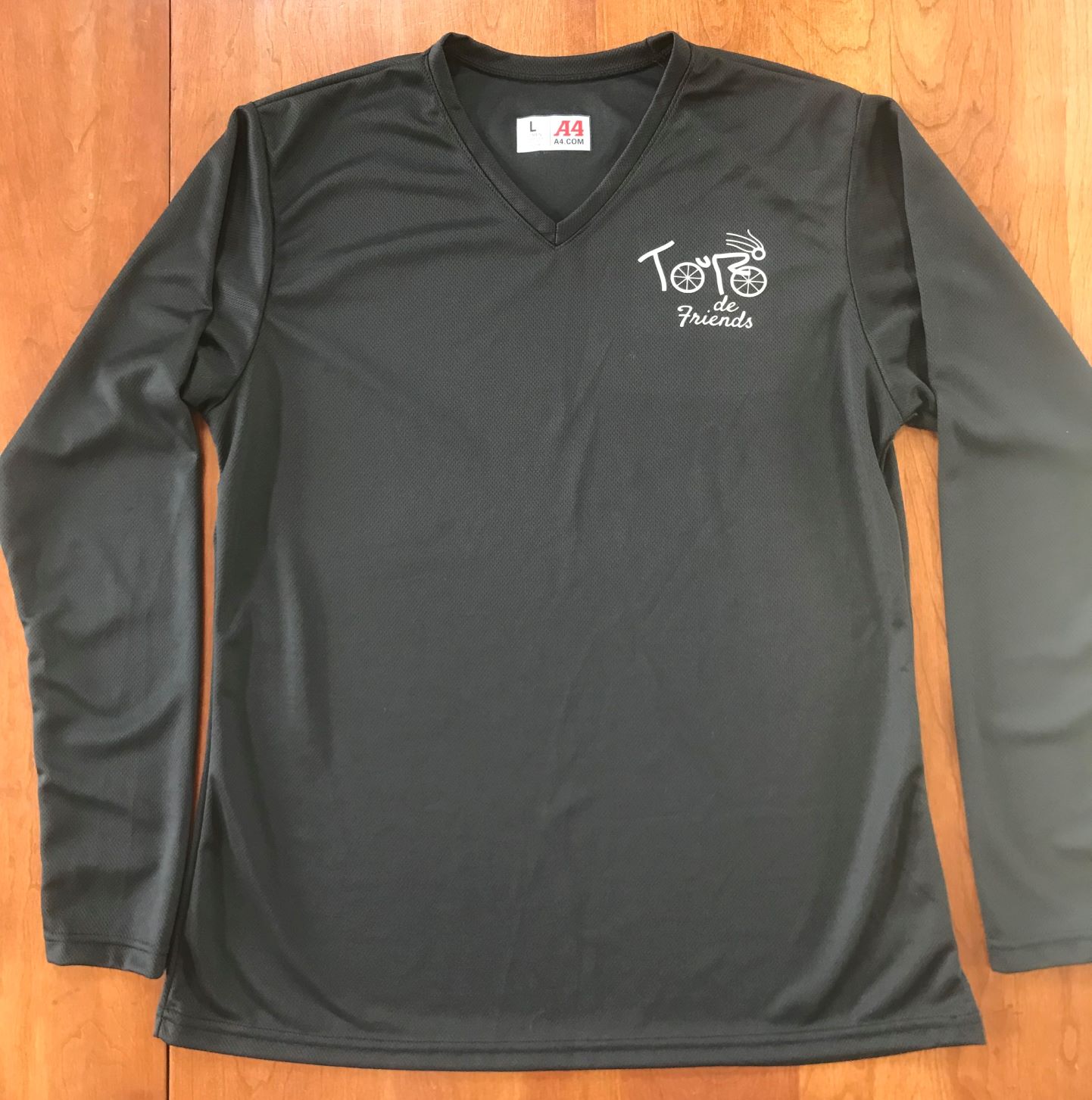 Details
Send to friend
Customers also bought
Customer feedback
For this item orders are being taken prior to t-shirt purchase and customization. A minium group order size of 6 shirts (both short and/or long sleeves) needed.
I'm currently accepting orders from Thursday, May 19th, through Friday, June 3rd. Unfortunately, the Small-sized shirt is unavailable for sale on account of being out-of-stock.
Watch for TdF Facebook Group announcements and/or Club emails regarding any updates relating to the Ordering Window and any changes regarding shirt availabilty for purchase.
Sample long-sleeve t-shirts by A4 in sizes M, L and XL available to try on at May 19th TdF Connect Ride/Meeting or by appointment.
A4 Sportswear Ladies Racer-Mesh V-Neck T-Shirt - Black Color / Long Sleeves
Moisture wicking 100% Polyester Fabric

Fine-sized, "Birds eye" mesh for enhanced fabric breathability

V-neck, gently contoured design

Color: BLACK with Reflective silver logo on the left upper chest only.

Sizing Available: S (Size 4/6), M (Size 6/8), L(Size 10/12) , XL(Size 16/18), XXL(Size 20/22)
Care Instructions:
Machine wash cold. Do not bleach. Do not use fabric softeners. Tumble dry low.
Content:
100% Polyester
Customer Reviews
There have been no reviews for this product.