About our e-Store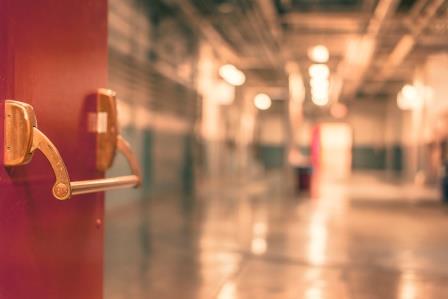 Welcome to our very own e-commerce store!
Our office will be closed for the American Thanksgiving Holiday and weekend: November 24th - 27th. Upon our return we will process any eStore orders in the order in which we received them. We apologize for any inconvenience this may cause!
Free Standard Shipping for any domestic, Business-to-Customer (B2C) order $ 18.00 or more in product value!
Thank you for taking the time to consider our products. Wisconsin Residents: Product sale prices listed here include Wisconsin sales taxes.
Check out our products in person during these 2022 community events / vendors shows:
September 19th, Bristol WI Growing with Bristol Fall Fest 2022 - Thank you to everyone who stopped by our booth!
October 15th, Elkhorn WI Oktoberfest 2022 - Thank you, Elkhorn!
November 5th, Hartland WI Divine Redeemer Lutheran School Christmas Shop 2022 - Thank you DRLS!
November 12th, MIlwaukee WI Wilson Commons Holiday Craft Fair 2022 - Thank you, Milwaukee!
November 19th, Platteville WI PLHS Girls Soccer Craft Show 2022
December 3rd, Hartland WI Lake Country Holiday Fair 2022
We offer simple customization on some of the headwear products we make and/or sell. If there is a graphic you see we carry but not on a headwear item you'd like to have it on please contact us using our Contact Form.
It means so much to us that we develop, manufacture and sell products that have value! If you buy from us and are not 100% satisfied with your purchase simply contact us and we will work with you to "make it right"; that is offer a refund or an exchange.
Shipping:
We ship our products domestically using the United States Postal Service (USPS) Standard First Class Mail Package Service or Priority Mail for expedited service.
For International sales, we have partnered with FedEX Cross Border to service our international customers. There is a shipping cost for each international order no matter the order value. At time of order purchase, FedEX Cross Border will quote you the Total Landed Cost (shipping rate+duties+taxes+fees) your order will be charged for delivery.
International Customers please note: Expected shipping methods and costs listed on the 'Review Cart' website page lists ONLY those methods and costs expected for USA 'ship to' addresses.
Payment
We utilize PayPal for electronic processing of domestic order payments. We utilize FedEx Cross Borders for electronic processing of international order payments. Please be comfortable doing business with us knowing that PayPal and FedEx Cross Borders e-commerce solutions are keeping your payment details safe and secure.
Questions?
Any questions or comments please do not hesitate to contact us using our Contact Form. In addition, questions regarding specific products may be asked by clicking the blue 'Ask a Question About This Product' bar located on each product listing page and completing the information requested.
To learn more about us as a business check out our company website at www.nolimitstextiles.com. If you're interested, sign up for our newsletter.
All the Best!
Occupational Textiles Solutions LLC / No Limits Textiles Staff