About Us
About Us
Our business name and logo: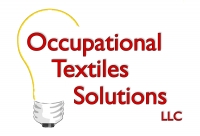 Our textile accessories brand: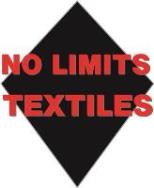 No Limits Textiles is the brand of consumer products offered for sale by Occupational Textiles Solutions LLC.
We sell products that are our own designs manufactured in house or by a contract manufacturer. In addition, we resell products made by other businesses we have found to be very well done with or without some customization.
What We Do
Occupational Textiles Solutions LLC is a small, woman-owned manufacturing business. Since 2007 our passion has been the research and development of our own:
Summer and Winter neck gaitors /neck tubes

Gloves liners including cotton glove liners, polyester glove liners and wool glove liners.
Over the years our R&D experience has been informed by our ability to manufacture small run quantities of accessories to test drive designs and prove them out through 'real world' wear trials.
We strive to design and manufacture accessories that recognize weak spots of existing accessory designs and minimize their effects through our choice of yarns and fabrics.
Our "sweet spot" design aims for an accessory that is comfortable to wear while being helpful to the wearer and NOT an annoying distraction.
Where We Are Located
Occupational Textiles Solutions LLC is located in Sussex, Wisconsin. Sussex is part of the greater Milwaukee Metropolitan area.
Our office address is: Occupational Textiles Solutions LLC, W232N7884 Nesting Ct., Sussex, WI 53089.
Our location in the Midwest enables our enjoyment of seasonal weather and the challenges and joys that may bring. Lake Michigan is about 45 minutes east of us. "Lake Country" is near west of us: Both water-based activities in addition to dry-land ones engage us.
Activities We Like to Do
Simply put, 'moving' and 'doing' makes us happy. To name just a few of our favorites we keep coming back to:
Road- and trail-running

Road- and mountain biking

Boot Camp-style workouts for strength training

Paddle boarding

Flat water kayaking

Sailing and motor boating

Hiking

Snowboarding and/or Skiing

Snowshoeing

Snowmobiling

Gardening and landscaping
We enjoy these activities because we can do them with our friends and family or do them alone with our inner selves. Time we spend doing these activities is "can't miss" quality time!
Thank you for visiting our e-Store.
Anne Golding, Owner