No Limits Textiles Stretchy D1 Cotton Gloves for Hand Care
No Limits Textiles Stretchy D1 Cotton Gloves for Hand Care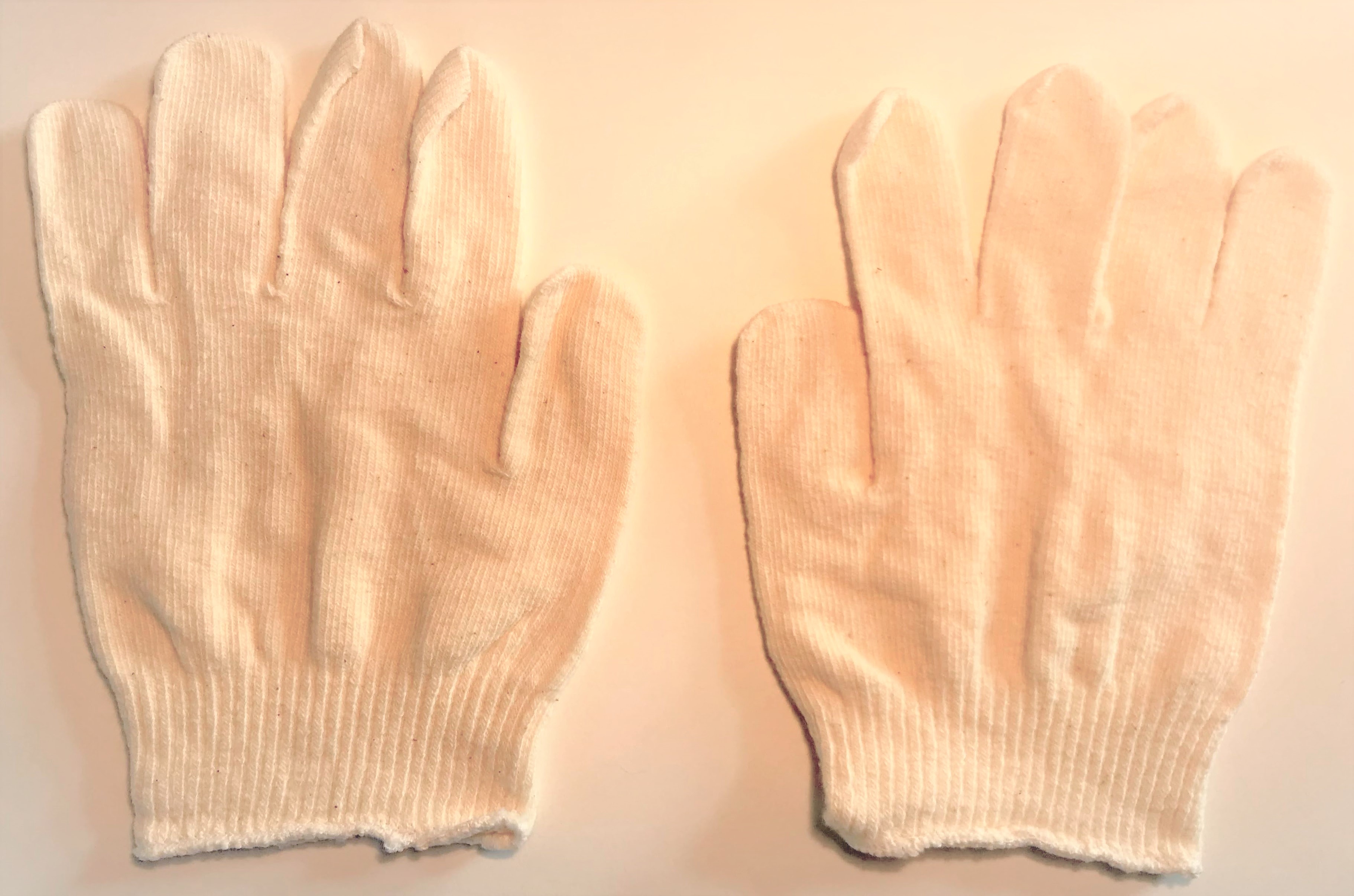 Details
Send to friend
Customers also bought
Customer feedback
​​​Not your ordinary cotton gloves nor your ordinary cut-and-sewn inspection gloves either.
These D1 Cotton Gloves are stretchy cotton seamless knit gloves designed to be worn over lotioned hands. The fabric "hugs" the hands and fingers just enough to insure gloves stay on at night while enabling a person to put them on without smearing away all of the lotion applied in the first place. Quite the design balancing act!
These gloves may appear small in size right out of the package. Gloves will stretch upon donning.

Glove fabric relaxes while on the hands.

Color / Style: Natural White (Cream) or Natural White

Size: Standard / "One Size Fits Most"
Content: Bi-component yarn (97% Cotton, 3% Spandex) imported from Canada or made in the U.S.A. Gloves made in the U.S.A.
Care: Cold water wash short cycle / lay flat to air dry. For additional shrink, warm water wash short cycle / lay flat to air dry.
Customer Reviews
There have been no reviews for this product.